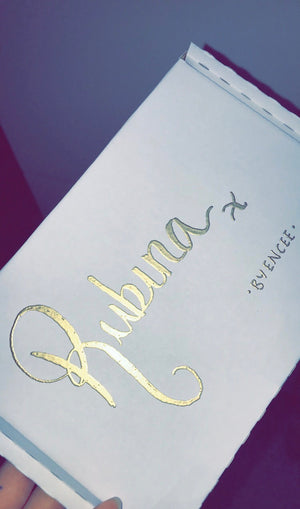 BYENCEE
Custom Postage Box
Ever wondered how to make the perfect gift even more perfect? With one of our custom postage boxes of course! 
Get your postage box personalised with gold embossed calligraphy. Whether it be a special message such as 'Happy Birthday' or just the name of the recipient.
Maximum characters: 30
A maximum of two boxes can only be purchased with a single order of 2+ items.
This item can only be purchased with one of our jewellery. (The cost is not for the box as a postage box automatically comes along with any other purchase- The cost is for the Gold Custom Message on the box)
If this item is purchased by itself, it will be refunded. 


(The box colour can vary. At the moment they are black/ light blue. Displayed picture is white)