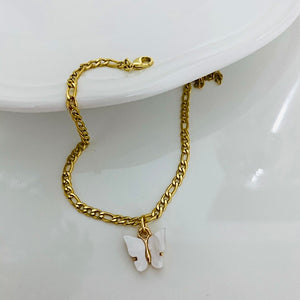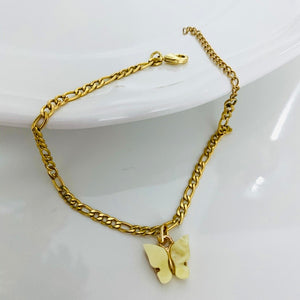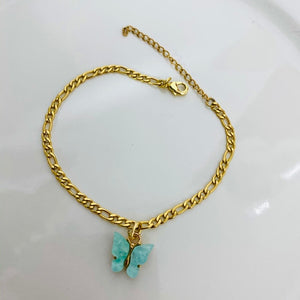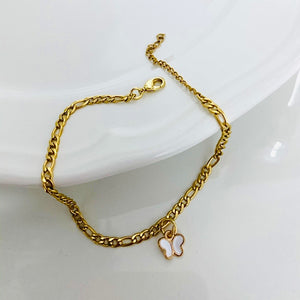 Anklets are a unique yet beautiful piece of jewellery and this one is adorned with a butterfly. A symbol of growth and beauty, it is said that "Happiness is like a butterfly. It comes and rests quietly on your shoulder when you least expect it." This is a perfect piece of jewellery for yourself or a gift for someone dear to you so that they can wear happiness. 
Anklet Length: 18.5cm + 5cm Chain Extender (7.3-9.3inch)
Anklet Width: 3mm
24K Gold Filled Stainless Steel
Waterproof (Will not fade/ tarnish)
Hypoallergenic
Specific Jewellery Care can be found on our "Jewellery Care" Page.
Butterfly Size: 1.2*1.2cm