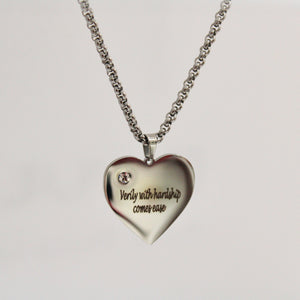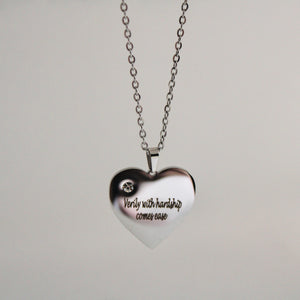 BYENCEE
Custom Heart Necklace
Our Heart pendants are perfect as a minimalist yet unique piece of jewellery. Available in a stunning gold and a sleek black, this trendy product is perfect to complement your outfits. A heart is a symbol of love and perfect for a necklace. Whether that be your own initial, or someone special's, this necklace also makes a perfect set. 
• Non Tarnish
• High Quality Stainless Steel
• Will not fade
Please enter the personalisation you are wanting into the personalisation box.
Maximum Characters: 25 ( English Alphabet, symbols ().,?!'"/-;:&@•#|~, infinity sign, star signs and hearts only- any other emoji will be ignored)
Please type into the personalisation box exactly as you are wanting the personalisation to be ( we are not responsible for converting numbers into Roman numerals. If you are wanting to engrave a heart, please use the heart emoji)
 As the item is placed by hand for engraving, there may be discrepancies in alignment and may be marginally off centre.