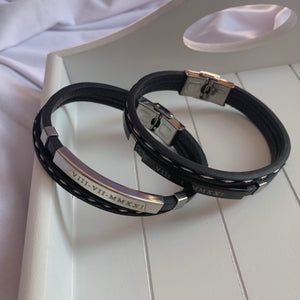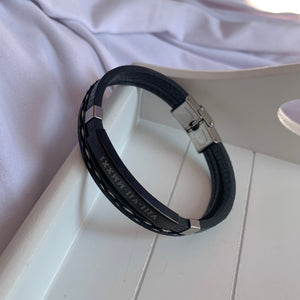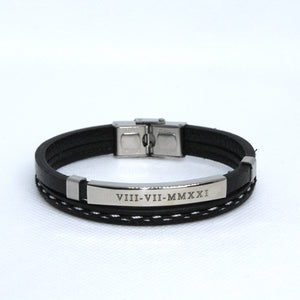 BYENCEE
Custom Leather Bracelet
A simple yet elegant piece, this bracelet is essential for a classic look and is perfect for both casual occasions or even events. The personalisation also adds a layer of meaning.
Engraved onto stainless steel
Length all the way round: 18.5cm
Limit 20 characters including spaces (Letters, symbols (.,?!@'/#%~&"+)), numbers and hearts only- for any other languages, please contact us before placing your order)
*For hearts, please use a heart emoji
Please type your personalisation exactly as you want it. We will not convert languages or Roman Numerals and are not responsible for it. 
 As the item is placed by hand for engraving, there may be discrepancies in alignment and may be marginally off centre.